November 2014 Resources & Opportunities
---
Thomas M. Menino
1942-2014
Mayor Menino served everyone in the community, especially youth. His legacy lives on. We will miss our friend, but we are comforted knowing that the Boston community will continue to create avenues for youth voice in our city!
---
ELECTION DAY: NOVEMBER 4TH
If you are a US Citizen who is eligible to vote; a resident of Boston, and will be 18 years old for the upcoming Municipal Election on Nov 4, make sure you know all about the candidates and their position on the issues so you can make an effective, informed decision! If you have registered to vote but will be out of town (i.e. college), learn how you can vote by Absentee Ballot. Make your voice heard! If you are not currently eligible to vote, you can always learn about the candidates so you can build a strong knowledge base for when you are eligible to vote. For election information, polling locations, and voter FAQ's: www.boston.gov/elections

Mayor's Youth Council and we want to give you all an update:
Get excited for a youth forum coming to your neighborhood soon - you'll have a chance to voice your ideas to the MYC and Mayor Walsh.
Upcoming Forums:
Saturday November 1st - Blackstone Community Center, South End
Thursday November 6th - Grove Hall Community Center, Dorchester
Friday November 7th - Mildred Ave Community Center, Mattapan
Saturday November 8th - Hyde Park Community Center, Hyde Park
If you'd like to get connected with the work we do, please emailyouthcouncil@boston.gov
bostonCANshare:The annual food drive sponsored by Mayor Walsh, the Mayor's Office of Food Initiatives, FedEx, and The Greater Boston Food Bank. People in need turn to food pantries, and those pantries turn to the Greater Boston Food Bank for food. The bostonCANshare campaign helps replenish those shelves during the high-demand holiday season. Help combat hunger in Boston by collecting canned food and monetary contributions through December 5, 2014. To learn more: www.boston.gov/food/canshare,617-635-2841
Veteran's Day: Celebrate and honor military veterans this Veterans Day, Tuesday, November 11, 2014.
A parade will begin on the corner of Charles & Boylston St. and end at Boston City Hall at 1pm. Review Stand will happen at 1:30pm on Tremont St., between Boylston & Park Street Station.
Find benefits and programs for veterans and their family members:www.massvetsadvisor.org.
If you would like to volunteer to help veterans in your community, contact the City of Boston's Veterans' Services, 617-635-3026 orveterans@cityofboston.gov
For more information:www.cityofboston.gov/veterans
FALL PROGRAMS
Boston Centers for Youth & Families Program Guide: The BCYF Program Guide for 2014-15 is online and in print now! Find programs from fall through spring for all ages including homework help, GED, basketball, volleyball, yoga, chess, computer class and more. Limited print copies available at your neighborhood BCYF center. 617-635-4920,www.cityofboston.gov/bcyf
BPS High School Showcase: At this fair, BPS 8th graders are invited to rank their choices for high schools for September. Each high school will have a table to share info, and there will also be art and music performances and a community resource section. Dec 4, 6-8pm. Madison Park Technical High School. 75 Malcolm X Blvd., Roxbury.cchiu@bostonpublicschools.org
Find Youth Programs on Boston Navigator: As students settle into their school routines, connect with out-of-school time programs by searching Boston Navigator. Check out opportunities for youth ages 5-18. You can search by a combination of age, activity, keyword, and location. You can even email the results of your search to yourself or a friend.www.Bostonnavigator.org
Want a Mentor?: If you are seeking a mentor to help you grow to have a brighter future and become a stronger leader then save the date, Wednesday October 29th. DSNI is having a Youth and Parent Orientation from 6pm-8pm, 504 Dudley Street, Roxbury. All 8th-12th graders are welcome! Contact Maggie, mausten@dsni.org, 617-422-4670
Steppingstone Academy: Steppingstone is a free, 14-month college-focused academic program that prepares motivated students for acceptance into and success at top independent and public exam schools. Boston residents in grades 4-5. Next Family Information Meeting is Nov 1, 8:45am-3:30pm. Application materials must be postmarked by Jan 7, 2015. 617-423-6300, www.tsf.org
Blue Hill Boys and Girls Club Membership: With a Blue Hill Boys and Girls Club membership, teens receive homework help, leadership programming, a workout facility, college prep, and much more for only $5 a year! The Boys and Girls Club is regularly open Mon-Fri, 1-8pm. 15 Talbot Ave., Dorchester. Brandon, 617-506-5400, www.bgcb.org/our-location/blue-hill-club
Club STAR: This support group is for children in kindergarten through senior year who are grieving the loss of a parent or sibling. Share experiences, create projects, and more. Dinner and parking are provided. First Wed of the month through Jun, 5:30-7:30pm. Mass General Hospital, 55 Fruit St. 617-643-9276, mghclubstar@partners.org
Generation Next Academy: Teens ages 13-18 are welcome to check out the GNA Teen Center. In this FREE program, you will be able to use and learn about computer labs/academic support, career support, arts, civic engagement & leadership, and more! Mon-Fri, 2-6pm. Dorchester House, 1353 Dorchester Ave. 617-740-2231, http://mydorchester.org/youth/teen_center
Summer Search Presentations for Sophomores: The mission of Summer Search is to find resilient, low-income high school students and inspire them to become responsible and altruistic leaders by providing year-round mentoring, life-changing summer experiences, college advising, and a lasting support network. Sophomores can attend a Summer Search presentation at your high school or talk to your guidance counselor.617-524-9911, www.summersearch.org
Primes Circle: Primes Circle gives sophomores and juniors the opportunity to learn college-level math under the guidance of MIT professors and students. They will also receive training in writing, in discussing, and in presenting mathematics at this level. Meets twice a week, 5-7 hour per week commitment. Deadline: Nov 1. PrimesCircle@math.mit.edu,http://mit.edu/primes/circle.shtml
BPL's Mobile App: Get access to the Boston Public Library's catalog, title availability, place hold requests, browse new items, and more, anytime, anywhere. Download the FREE app now: www.bpl.org/mobile. 617-536-5400, www.bpl.org
The Eliot School Woodworking Class: This program teaches basic woodworking skills. Learn how to make a variety of objects out of wood! For ages 10-15. Fields Corner Branch of the Boston Public Library, 1520 Dorchester Avenue. 617-436-2155
Computer Classes: Learn the basic knowledge that you'll need to navigate your computer. Class topics range from social media to Internet basics. Classes held at BPL's Central Library, 700 Boylston St., Copley Square and the Dudley Literacy Center, 65 Warren St., Roxbury. 617-536-5400,www.bpl.org/general/tech_training.htm
MIT-Draper Laboratory Science Optics: This FREE show will include demonstrations of waves, color, refraction, and more! Open to elementary, middle, and high school students. Students will have an opportunity to get involved in the demonstrations. Nov 15, 10-11am. MIT's Kresge Auditorium, 48 Mass Ave, Cambridge. Todd, Thor@mit.edu, 617-258-2185
MIT SEED Academy: In this 7-semester academic enrichment and career exploration program, students learn practical applications of math and science, discover new academic and professional opportunities, and gain exposure to a college environment. Applications are now available for public high school freshmen and sophomores. Deadline: Nov 15. 617-253-5063, http://mit.edu/seed
---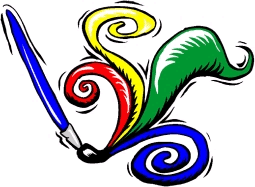 MUSIC & ARTS
The Record Co: TRC offers teens an in-depth look at audio production and professional record-making. Sign up for a low cost class this fall to learn how to make beats, use microphones, and what it takes to create a high-quality recording. Classes are taught by young audio professionals in working commercial recording studios. 960 Mass Ave. 617-334-5098, www.therecordco.org
Eliot School Arts Programs: Apply to participate in an art, photography, fashion, or woodworking course this fall! Classes after school or weekends for ages 2-17. Eliot School of Fine & Applied Arts, 24 Eliot St, Jamaica Plain.617-524-3313, www.eliotschool.org
Youth Film Curator Program: In this program, participants watch movies, run a film series, organize discussions, and get paid for it! This program runs one afternoon per week, starting in Oct. The Center at Castle Square, 464 Tremont St. 3rd floor, South End. Jared, 617-482-4605 x105,jkatsiane@cstoboston.org
Art is Life Itself: In this FREE program, youth of all ages participate in workshops and performances embracing many forms of art. Thursdays, 7-10pm. The Haley House Bakery Cafe, 12 Dade St., Roxbury. 617-445-0900
African American Network Against Alzheimer's: "Forget Me Not" is a touching story of one family's struggle to accept that their father has Alzheimer's and how a disease like this can affect an entire community. The "Forget Me Not" play will be happening at the Mainstage Theatre located at Roxbury Community College 1234 Columbus Ave. Roxbury on Saturday Nov. 8th at 2pm.
Musical Theater Workshop: This musical workshop is available to youth ages 9-17 who are interested in creating, polishing, and performing original work. Financial aid is available.Blackstone Community Center, 50 W Brookline St. 617-482-7494, www.cmcb.org
Shakespeare's "The Tempest": Young artists ages 10-13 are invited to direct, design, produce, or perform in of one of Shakespeare's greatest plays. Scholarships are available. Mondays and Thursdays, 5-8pm & Saturdays, 12-4pm from Jan 5-Mar 18. The Forest of Arden Room, Charlestown Working Theater. 617-776-2200 x228, http://actorsshakespeareproject.org
---
TUTORING PROGRAMS
Homework Help at BPL: Students in grades K-8 can get free drop-in after-school homework help in all subject areas at any library branch. Academic support and mentoring is also available. Runs Mon-Thu, 3:30-5:30pm. Weekend hours at Central Branch only, Sat, 12-4pm; Sun, 1-5pm. 617-859-2335, www.bpl.org/boost
Boston Teacher's Union Tutors: Students in all grades can receive homework help and tutoring from Boston Public School teachers. Tutoring takes place at Boston Public Library branches from 4-6pm from Sep-May. Days vary by branch. www.bpl.org/boost
BPL Online Tutoring: Get free online tutoring in all subjects with your library card! One-on-one tutoring is available for students in grades K-12 in English and Spanish from 2pm-12am, 7 days a week. www.bpl.org/boost
Youth Tutoring Youth: In this FREE after-school tutoring program, South Boston students in grades 3-5 are able to receive one-on-one help in math and language arts. Program runs Mon-Thu, 3-6pm. Labouré Center, 275 West Broadway, South Boston. 617-268-9670, ytystaff@ccab.org
826 Boston: This program offers youth in grades 1-12 one-on-one tutoring and homework help in any subject. Students can register to receive help from a trained tutor. Sessions are Mon-Thu, 3-6pm and Sat, 1-3pm for students ages 6-18. www.826boston.org/programs
Youth Droppin' In: This drop-in center for youth ages 10-15 is a safe, fun spot for homework help and physical activity. Sundays, 2-5pm. West End Community Center, 1 Congress St. mp@westendcommunitycenter.com
---
HEALTH AND SPORTS
Seasonal Influenza Shots: Annual outbreaks of the seasonal flu usually occur during the late fall through early spring. Protect yourself by getting the flu shot. The Public Health Commission will be posting locations that offer free vaccinations. Visit www.bphc.org/flu to find a location near you.
Upham's Corner Health Center's Teen Clinic: This clinic provides free workshops for teens to give the knowledge, skills, and resources needed to be active members of their communities. Giveaways and refreshments will be served. Third Thursday of every month (next clinic is Nov 20), 5-7pm. 500 Columbia Rd, Dorchester. Vanessa Santos, 617-740-8143,vsantos@uphams.org
Youth Swim Clinic: The Quincy Community Center is offering a youth swim clinic. The Fall 2014 Session runs from Sep 2-Nov 25, Tue and Thu, 6:15-8:15pm. Cost: $30 and community center membership ($5). 885 Washington St., Dorchester. 617-635-5129 x1086, QuincyCC@boston.gov
Group Swim Lessons: Youth ages 6-15 can apply for all-season group swim lessons at the Kroc Community Center. Various lessons available based on level of experience with swimming. www.boston.salarmykroc.org
Chalk Talk: This group therapy program is designed to assist participants in addressing concerns of self-esteem, anxiety, and overall emotion management. Each group meets weekly for 7 weeks and is implemented with 6-12 participants, male and/or female, ages 6-22. 617-233-0710,www.docwayne.org/what-we-do/chalk-talk
Healthy Relationship Workshops: The mission of Start Strong Healthy Relationship Workshops is to prevent teen dating violence and promote healthy relationships. Explore and start conversations on healthy characteristics! All trainings are delivered by high school staff with an adult staff member present. If you are interested in scheduling a Start Strong Healthy Relationship workshop, contact Jess Alder. 617-534-3446,jalder@bphc.org
BEST (Swimming Opportunity): Learn basic water safety skills and how to swim. 8 lessons a month (2 lessons a week); first 2 weeks FREE, $20 for the following 2 months. Madison Park Recreation Center, 55 Malcolm X Blvd., Roxbury or Holland Community Center, 85 Onley St., Dorchester. 857-203-0133, www.bestorcas.org
---
JOBS AND VOLUNTEERING
TD Garden Sportservice Job Fair: The TD Garden will be holding interviews for part-time positions in food, beverage, concessions, and culinary. Hours are after-school. Shifts are usually 5-6 hours. Open to ages 18+. Nov 3, 4-7pm. TD Garden, Level 2 (enter through the West Entrance). 617-624-1888, www.tdgarden.com
ABCD WorkSmart: This job readiness training program includes career-specific trainings, a paid winter internship, and a guaranteed summer job position. The available career paths are Building Trades, Culinary Arts, Health, Early Childhood Education, Criminal Justice, and Hospitality. Open to Boston residents ages 16-21. Must be income eligible. For more information or to sign up, contact ABCD Youth Services at 617-348-6515,Emily.P.Shea@bostonabcd.org
Youth Leaders: If you are a city of Boston resident age 14-18 and interested in a job at Sociedad Latina, please visit our offices at 1530 Tremont St. to fill out an application and speak with staff. 617-442-4299,www.sociedadlatina.org
Teen Leadership Council: Citi Performing Arts Center is looking for Boston teens ages 14-18 to participate to develop original performance pieces for social change using music, dance, theatre, and spoken word, and then perform and facilitate workshops all around Boston in community centers, hospitals, and other locations to spread the message and have fun. Apply here tinyurl.com/TLC2014-2015. Applications considered on a rolling basis. Spots are limited. citicenter.org/education
The 84: The 84 is a youth-led movement fighting for a tobacco-free generation in MA. Join an 84 Chapter today (or start your own) and educate, inspire, and activate other youth! http://the84.org/take-action/chapter/
Teens in Print: Ever dreamed of seeing your name in print? Join the staff of Boston's citywide youth newspaper, Teens in Print. This is a volunteer position open to BPS high school students that could lead to a paid position next summer. Meetings are Tuesdays and Thursdays at Dorchester Academy, by Fields Corner Station and have FREE food! Ric, 617-541-2651,ric.kahn@boston.gov
Project D.E.E.P One-on-One Tutoring Program: Project DEEP is looking for high school tutors to volunteer for their One-on-One Tutoring Program. Volunteer mentors will help Dorchester elementary school students with their homework once a week for 90 minutes after school starting in Nov and ending in Apr. Beth, beth@projectdeep.org, www.projectdeep.org
Food Project: On Tuesdays and Saturdays, youth ages 17+ for individuals and 14+ for groups can volunteer at the West Cottage Street Farm in Dorchester from 9:30am-12:30pm. Must pre-register online:www.thefoodproject.org, 617-442-1322
Samariteens: Samariteens is looking for teens ages 15-18 interested in volunteering to listen to other teens on the Helpline. The line is dedicated to the prevention of suicide among teens and providing confidential peer support to teens who are struggling with feelings of depression, loneliness, and stress. http://samaritanshope.org/crisis-center-volunteer-form/
Boston Blooms Beautification Initiative: Join Mayor Walsh as the city plants 25,000 daffodil bulbs along Boston's public ways. The Parks Department is seeking volunteers to assist with planting and suggestions for locations. Plantings will take place on the weekends of Oct 25 & Nov 1. Registration: www.cityofboston.gov/parks
New England Aquarium Volunteer Opportunity: Join Live Blue Ambassadors for one or many events. Teens ages 14-18 help with habitat clean-ups while doing citizen science out in the field. A great way to earn your school community service hours and get started at the Aquarium. Sign up: www.neaq.org/lba. Lucy Indge, lindge@neaq.org
Boston Cares: Make a difference in your community by volunteering! Register with Boston Cares, and you'll become a part of the many service projects that advocate for community enrichment, health & wellness, homelessness/hunger, environment and more! www.bostoncares.org
Orchard Gardens School Food Pantry Volunteering: Volunteer duties include unloading food, distributing food to families, and cleaning up. Remaining dates are Nov 19 and Dec 17 from 2:50-5:30pm. 906 Albany St., Roxbury. Kim, 617-876-2436, kgoldstein@citysprouts.org
Racial Healing Youth Job: Run by the Southern Jamaica Plain Health Center, the Racial Healing and Reconciliation Project is a great opportunity to "feel, deal, reconcile, and heal." Youth ages 16+ are paid $9/hr for their participation. Meetings take place Mondays and Wednesdays from Oct-Jun.617-983-4104,
Free Thought, Free Voice: With this paid position, employees express themselves, learn about different kinds of expression, and host monthly Open Mics. Let your voice be heard! Wednesdays, 4-5pm. Deadline: Apply ASAP! 617-482-4605 x114, rbarrientos@cstoboston.org
Boston PIC: If you attend a BPS High School, connect with your Private Industry Council (PIC) Career Specialist who can help you with your resume, job interview skills, and job search. 617-524-5224, www.BostonPIC.org
Teen Resume Guide: Create a resume to be able to share with potential job, internship, or volunteer leads. This guide includes a variety of formats samples, tips on how to tell your story, and great action words to describe your work and volunteer experience. www.cityofboston.gov/youthzone/JobsInternshipsAndVolunteering
Job Tips for Teens: A job or an internship can provide you with new skills and a chance to investigate careers you may be interested in pursuing. This guide includes advice for young job seekers in Boston and resources to help you in your search. www.cityofboston.gov/youthzone/JobsInternshipsAndVolunteering
---
FOR GIRLS ONLY
Bikes Not Bombs' Girls In Action Program: This all-girls program is for girls ages 12-18 to learn, make friends, get active, and earn a bike of their own! No experience in biking or mechanics necessary to apply. Mon-Thu, 4-7 pm. Cost: $25-$50 sliding scale. Fee waivers available. 617-522-0222, https://bikesnotbombs.org/girls-in-action
Healthworks Self-Defense Training: Women and teens are invited to attend a FREE 90-minute self-defense training session. Learn how to protect yourself against violence and empower others. Class space varies by location and is FC/FS. Next training is Nov 4, 6-7:30pm. Chestnut Hill Healthworks, 1300 Boylston Street (Route 9 East). Register:www.healthworksfitness.com/self-defense-training
Girls Outdoor Adventure Leaders: GOAL provides girls ages 11-15 with outdoor adventures and in-house workshops on nutrition, physical fitness, and healthy decision-making. Meet with female mentors, try new things, and have meaningful discussions! Fridays, 4-6pm for ages 11-13 and Saturdays, 10am for ages 13-15. Session 2 applications accepted starting Feb 2015! 617-267-5877 x20, www.yeskids.org/programs/yes-academy/goal
Teen Voices Rising: Want your voice heard and your words in print?WriteBoston's all-girls teen program acts as a platform for girls to voice their views on social justice and women's issues that matter to them. FREE food and community service hours provided. Meets on Mondays from 3:30-5:30pm. Dorchester Academy (new location at 11 Charles Street by Fields Corner Station). Prema Bangera, 617-571-2628,prema.bangera@boston.gov
Girls' LEAP: This fall, Girls' LEAP is offering 5 self-defense programs for young women ages 8-high school age. These 20-hour/10-week programs start Oct 7 and run until mid-Dec. To register at a site, call the site coordinator. Sites include the Leahy-Holloran Community Center, Dorchester, 617-635-5150; Mattahunt Community Center, Mattapan, 617-635-5159; the Brookline Teen Center, 617-396-8349; the Roxbury YMCA, 781-670-0052; and Goodwill Industries, Roxbury, 617-541-1416. 617-514-4285, www.girlsleap.org
---
FAMILY FUN
Kroc-o-Treat Halloween Bash: The mission of the Kroc Center's Annual Kroc-o-Treat Halloween Bash is to provide a safe, indoor alternative to trick-or-treating out in the streets. In addition to trick-or-treating, this FREE event features a bouncy house, arts and crafts, games, prizes, and dancing. Oct 31, 6-8pm. Salvation Army Kroc Center, 650 Dudley St., Dorchester. 617-318-1949, www.use.salvationarmy.org/use/www_use_BostonKrocCenter.nsf
Score4More Halloween FrightFest: Looking for something fun and safe to do this Halloween? Score4More is offering its first annual Halloween party and teen café! Eat candy, play games, and meet new friends. Oct 31, 6-9pm. BCYF Perkins Community Center, 195 Talbot Ave, Dorchester.
Film Fridays: Every Friday, kick off your weekend with a satisfying movie! This activity is open and FREE to teens ages 13-18. The first Film Friday will be Nov 7, 2:30-4:30pm. Mattapan Public Library, 1350 Blue Hill Ave.www.cityofboston.gov/calendar/no_ongoing.asp
KidsFEAST Fundraiser: Join the Kroc Center for its KidsFEAST Fundraiser event! Help support the expansion of of the KidsFEAST after-school program. Cost: $20 for adults, $10 for children (under 12). Nov 13, 6:30-7:30pm. Kroc Center, 650 Dudley St., Dorchester. RSVP by emailingYhinny.Matos@use.salvationarmy.org.
Kroc Center Harvest Celebration: The Kroc Corps invites you to its Harvest Celebration. Family, fellowship, food, fun, and more! Nov 16, 10:30am. www.use.salvationarmy.org/use/www_use_BostonKrocCenter.nsf
Blue Discoveries Family Day: Explore and learn about the blue planet through art, science, storytelling, and other activities. Activities are included with Aquarium admission. Nov 16, 11am-3pm. New England Aquarium, Central Wharf, Boston. 617-973-5200, http://goo.gl/G0zG50
4th Annual South Boston Benefit for Children's Hospital: Enjoy live music, free food, silent auction, and help improve the quality of life for patients at Children's Hospital! No admission fee. Nov 22, 7:30-11pm. The Liberty Hotel, 215 Charles St. 617-869-4464, http://goo.gl/ZgPDsQ
Thanksgiving Brunch at the Fairmont: Celebrate Thanksgiving with an amazing assortment of food along with live entertainment! This event will also feature activities for both kids and adults. Admission: $80 for adults, $40 for kids. Nov 27, 12-4pm. Fairmont Copley Plaza Hotel, 138 Saint James Ave. 617-267-5300 x1063, http://goo.gl/qML0bo
---
WALKS & RACES
1st Annual 5K Kettle Run/Walk: The Kroc Center is hosting its 1st Annual 5K Kettle Run or Walk around the Franklin Park Golf Course (race starts and ends at the Shattuck Hospital side). Celebrate the start of the 2014 Kettle Campaign and help fund Kroc Center programs! Registration fee: $20 (includes t-shirt). Nov 22, 10am. Register now:www.salvationarmyma.org/kroc5k
Franklin Park Turkey Trot 5K: Run or walk off calories with family and friends before having Thanksgiving dinner! This event will also feature fun prizes for winners and Best Costume. Cost: $25 for adults, $30 on day of race; kids, $10. Nov 27, 9am. Franklin Park Golf Club House, One Circuit Drive, Dorchester. 617-442-4141, www.franklinparkcoalition.org
LUNGevity's Breathe Deep 5K: For this 5K, participants will walk to raise $250,000 for the LUNGevity Foundation which funds critical lung cancer research. Cost: $10-25. Nov 1, 10am-12pm. Registration is available on site at 10am. Race starts at DCR's Mother Rest area, Carson Beach, South Boston. http://events.lungevity.org/site/TR?fr_id=4590&pg=entry,boston@lungevity.org
---
EARLY CHILDHOOD
Family Gym: Family Gym (previously known as Open Gym) is a FREE, drop-in program for families with children ages 3-8. Adults must remain in the gym with their children at all times. No pre-registration required. Saturdays, 10-11:30am until Nov 22. Locations include the BCYF Recreation Center at Madison Park in Roxbury, the BCYF Holland Community Center in Dorchester, and the BCYF Blackstone Community Center in the South End. 617-373-7615, www.northeastern.edu/healthykids/for-families
Family Nurturing Center Playgroups: Families with children ages 1-4 are invited to enjoy reading, singing, art, and more. Have fun with your child, meet your neighbors, and learn about community resources. Both English and Spanish spoken. For a list of locations and schedules:http://familynurturing.org/programs/parent-child-playgroups. 617-474-1143
The Children's Museum: Check out the museum on Friday nights from 5-9pm! For $1, children can enjoy four floors of endless fun. 617-426-6500,www.bostonchildrensmuseum.org/visit
Countdown to Kindergarten Play to Learn Playgroups: Boston children ages 1-3 can sign up to attend free parent-child playgroups. 617-635-9288, playgroup@boston.k12.ma.us, www.countdowntokindergarten.org/playtolearn.html
Little Groove Music Classes: This program is designed to help infants, toddlers, and preschoolers learn and interact through sound. While enjoying music and instruments, children will build important motor and social skills. Cost: $120 for 6-week session or $160 for 8-week session. For a complete list of sites and schedules: www.babywiggle.com/home.html. 617-823-4270
---
COLLEGE PLANNING
826Boston College Essay Bootcamp: High school seniors can register NOW for this FREE intensive weekend writing session that will help with writing college essays, personal statements, and applications. Nov 15, 10am-4pm, 1 or both sessions. Northeastern University (specific building TBD). 617-442-5400, www.826Boston.org
Boston College Splash: This program offers students in grades 7-12 an opportunity to experience college life firsthand. Attend a FREE full day of college courses created and taught by BC students! Students will have the freedom to select which courses interest them. Register by Nov 12. Program takes place on Nov 16, 9am-4pm. 140 Commonwealth Ave, Chestnut Hill.bcsplash@gmail.com, https://bcsplash.learningu.org
College Planning Workshop: The Boys & Girls Clubs of Dorchester is teaming up with American Student Assistance to offer a College Planning Workshop. This workshop will cover topics such as the common application, the college essay, and more. Nov 15, 11am-12pm. Paul R. McLaughlin Clubhouse, 1135 Dorchester Ave. RSVP by emailing Santi Dewa Ayu atsayu@bgcdorchester.org. For more information on these topics, visitwww.SALTmoney.org.
Next Step, College!: The Boston Public Schools are committed to making sure that every high school graduate has the resources they need to successfully move on to college. Check out the Boston Public Schools guide to college that features links to resources, information about cool events and much more. www.bostonpublicschools.org/college
YES College Preparation Program: This program offers high school juniors and seniors coaching in essay-writing and navigating the college application process. High school freshmen and sophomores set goals to better prepare for college. All students receive one-on-one advising and opportunities to visit area colleges. 617-267-5877 x15,collegeprep@yeskids.org, www.yeskids.org/programs/yes-academy/college-prep
Passport to College: This 18-month program provides college advising for high school juniors and seniors who are first generation college bound students. Students will develop the skills necessary to enter and successfully complete college. Applications are still being accepted. Apply now! 617-442-5608, www.bostonherc.org/passport
Bottom Line College Counseling: To be eligible for this FREE, one-on-one, yearlong college application and financial aid advising program, you must be a Boston resident and have at least a 2.5 GPA. Applicants must also be in the first generation of their families to attend college AND live in a household that meets income eligibility requirements. 617-524-8833,http://bottomline.org/for-students/student-application.aspx
American Student Assistance:
Are you a student getting ready to apply for college? Advisors provide free, one-on-one guidance and resources to make planning and paying for college as simple as possible, with topics on scholarships, choosing prospective schools, and majors. Advisors are fluent in a number of foreign languages. ASA has a site at the Copley BPL Higher Education Center and at several branch libraries and schools. 617-536-0200,
www.asa.org/for-students/college-planning
Year Up: Year Up is recruiting for its March 2015 class! In this 1-year program, youth ages 18-24 have the opportunity to earn college credits, complete an internship, and receive a stipend. Attend an upcoming info session (most Mondays and Thursdays at 4:30pm, 93 Summer St., South Boston). Interested applicants should fill out a Student Interest Form:www.yearup.org/for-students. Sabrina, 617-542-1533,santoine@yearup.org
uASPIRE: uAspire provides free financial aid advising to nearly 40,000 Boston students. From advice on filling out the Free Application for Federal Student Aid (FAFSA) to tips on applying for scholarships, you can get answers to all your college affordability questions. 617-778-7195,www.uaspireusa.org
SAT Question of the Day!: Quiz yourself with the SAT Question of the Day. Get the questions e-mailed to you and sign in to create a College Board account to track how you do on the questions each day!www.collegeboard.com
The Princeton Review: If you're looking for an SAT prep site or looking to enhance your test-taking skills, log onto The Princeton Review site.www.princetonreview.com
---
YOUTH WORKERS
HubNob 2014: Save the date! The 2014 HubNob is scheduled for Nov 10. HubNob is BCYF's annual, signature event. Featuring exquisite food from 10+ restaurants, live music, a unique silent auction, and raffle items, HubNob has established itself as a must-attend event! Cost: $60. Nov 10, 7-10pm. House of Blues Boston.www.hubnobboston.com
Youth Workers' Alliance: Join the Youth Workers' Alliance and gain full access to all opportunities within the YWA, including joining the steering committee. The next monthly meeting is Nov 12, 11am. Join us as we discuss our annual retreat and share youth job opportunities. 31 Lenox St. Maggie, 857-237-0933
YWA's "I am Thankful for Youth Workers" Celebration: Give thanks for all the great work that youth workers do and support the work of the Youth Workers' Alliance! This event will feature food, raffle items, and more. Cost: $35 (tickets will be available at the event for cash, check or credit). Nov 17, 5:30-8pm. Vejigantes, 57 West Dedham St., South End (by Villa Victoria). RSVP here. Maggie, YouthWorkersAllianceMaggie@gmail.com, 857-237-0933
Start Strong 2-Day Training: This FREE 2-day training aims to prevent teen dating violence and promote healthy relationships. Explore issues such as trust, communication, and support. Gain the skills needed to get the conversation started at your agency! Coffee and snacks will be provided. Nov 13 & 14 (or 20), 9am-5pm. BCYF Headquarters, 1481 Tremont St., Mission Hill. Register now:http://goo.gl/Wg1D43 . Nicole Daley, 617-534-2269, ndaley@bphc.org
Adoptive Families Together (AFT): Join monthly, parent-run groups to share personal concerns and needs around adoptive parenting. AFT provides FREE education, advocacy, training, and support to families, professionals, and communities about the adoption experience. We also welcome adopted individuals, birth parents, foster parents and all those with a connection to adoption. For schedule: www.mspcc.org/aft
Northeastern University Men's Basketball Tickets: Free tickets are available for NU Men's Basketball for Saturday, November 29th vs Fairfield at 3:00pm and Saturday, December 6th vs Western Michigan at 4:00pm. Youth workers may contact Dave Isberg for more information.d.isberg@neu.edu
Rate Your Program on Bostonavigator: Tell your past program participants to use Bostonavigator's ratings feature! Encourage them to complete a review of your program to get the word out about your work and help other youth connect to programs that will benefit them.www.Bostonavigator.org
Update Your Programs on Boston Navigator: Make sure youth, parents, guidance counselors, and youth workers can find your fall programs on Boston Navigator by keeping your information updated. This also allows for more accurate search results throughout the website.www.bostonnavigator.org
Do You Want to Add Information to the Boston Youth Zone Newsletter?:
If you would like to add information about your program, please email
Youthline@boston.gov
by the 23rd of each month. Please include details about the program, cost, location and who someone should contact for more information.